Jun 24, 2021 05:30 PM

–

Jun 24, 2021 07:30 PM

Eastern time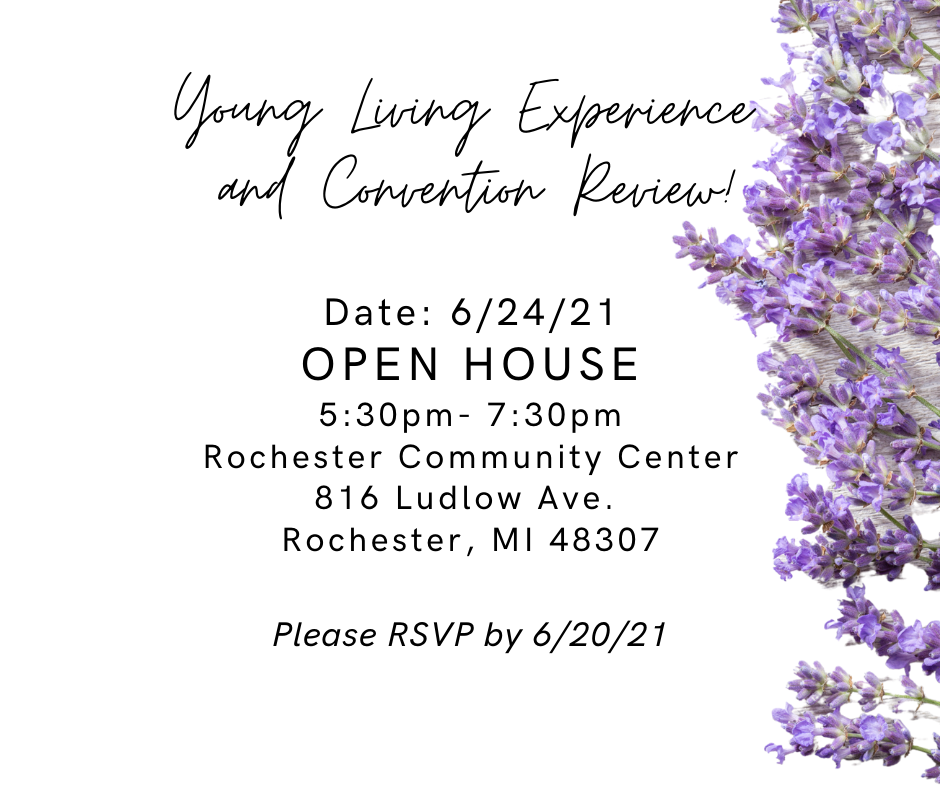 We're gathering + collaborating to share the best of what's NEW with Young Living!
We're excited to share with you the NEW 2021 Convention products along with showcasing the Young Living Foundation and some of our YL Favorites!
You will get to experience ALL.THINGS.THIEVES as well as Seedlings, Savvy Minerals including liquid foundation color matching and some of our favorite nutritional supplements!
There will also be a DIY surprise for you to make and take home!
There will be many resources and all the latest happenings with Young Living shared with you during this 2 hour OPEN HOUSE!
There will be prizes to GIVEAWAY, along with a NingXia Red bar including Zyng and Nitro for purchase! We cannot wait!
We will have something special for your guest!
You will be able to see, touch + feel the 2021 International Convention Products! We will have quick presentation at 6:30pm along with wonderful education, Vita Flex Demos and Raindrop Technique information with *C.A.R.E. Intensive Instructor, Sherry Newcomb.
*Center for Aromatherapy Research and Education
There will be GIVEAWAYS, light bites and refreshments and fabulous company throughout this OPEN HOUSE! Whether or not you are local, this is still a great place to check in online as we will be coming to you via posts and LIVE leading up to and throughout the night of the event!
Your hosts for the event:
Karen Vavrick, Young Living Diamond
Stacy Cerget, YL Platinum
Daniela Zobrist, YL Platinum
Please register below and also click the FB event link to make sure you don't miss any details leading up to our event at the Rochester Community House!